To give a little history of the Band and the Members, please select which profile you would like to view.

Band Profile


Kevin Handy - Lead Vocals and Bass Guitar


Tim Handy - Backup Vocals and Lead Guitar


"Sam Stealth" - Drums



The Southern Winds Band was founded in November of 1981. Since then, they have enjoyed the success of being one of the most popular bands in the greater Washington, D.C. Area. The Southern Winds Band consists of 3 Members and a Digital Member. Kevin Handy is on Lead Vocals and the Bass Guitar. Tim Handy, is on Backup Vocals and the Lead Guitar. And the digital man, "Sam Stealth" is on Drums.
From 1991-1993 they were the touring band for Curb/Capitol recording artist Cee Cee Chapman, a job that took them all around the world, from Zurich, Switzerland to Juno, Alaska.
They have performed on stage with many of country music's biggest stars, George Jones, Willie Nelson, Waylon Jennings, Johnny Cash, Kenny Chesney, Wade Hayes, Aaron Tippin, Kris Kristoferson, Sawyer Brown and Trace Adkins to name just a few.
In 1997, The Southern Winds Band was honored by being asked to perform at two Inaugural Balls celebrating the re-election of President Bill Clinton. They were honored again when asked to perform at the Illinois Inaugural Ball on January 19, 2001 honoring the election of George W. Bush.
The Southern Winds Band also performed at FedEx Field as part of The Washington Redskins pre-game festivities for the first three years it was open.
Their first recording, The Southern Winds Band/Top of The Mountain, sold out and their current CD, The Southern Winds Band/A Lifetime Together, has sold more than 2000 copies in less than two years. This is impressive considering that the recordings are currently only available at live concert dates.
The Southern Winds Band also carries a product line that includes 10 different t-shirts, hats, crop-tops, sweatshirts, bottle-huggies, shot glasses, pens and denim or quilted road jackets.
Back To The Top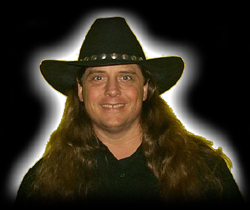 Birthday: June 28
Birthplace: Arlington, Virginia
Currently Live In: Woodbridge, Virginia
Married: Yes - to Jean
Kids: Yes - Kevin Jr., Kathryn, Terry, and Sean
Instruments Played: Bass Guitar, Drum Machine
Kevin has been singing professionally since the age of five and playing bass for over 20 years. He writes and records some of his own music as well as working as a studio musician at some of the finest recording studios in the Washington, D.C. area. He sings a broad variety of styles within the country music genre, which has helped him to be one of this area's most popular male vocalists.
Back To The Top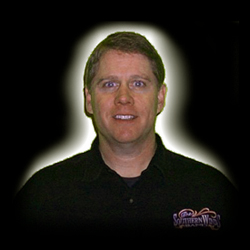 Birthday: January 5
Hometown: Arlington, Virginia
Currently Live In: Spotsylvania, Virginia
Married: Yes - to Roxanne
Kids: Yes - Brandon and Brett
Instruments Played: Guitar
Tim started playing guitar at the ripe old age of seven. The older brother of Kevin, Tim is content to sing back-up vocals and play guitar. This is not to say that Tim is not a lead vocalist as he has a unique style that really adds to a song. Tim also works as a studio musician in the same fine recording studios as his younger brother.
Back To The Top


Birthday: February 29
Hometown: Fairfax, Virginia
Currently Live In: Woodbridge, Virginia
Married: Yes - to Samantha
Kids: Yes - Sony Sunny
Instruments Played: Drums and Lights
"Sam's" name is in quotations here because he does not actually exist. You see, "Sam" is a computer controlled drum sequencer. Notice that we do not call "Sam" a drum machine, as this would not convey exactly what he is. Kevin is his primary programmer and he spends, on average, between three and four hours on each song to make sure all of the drum parts are accurate and have a natural feel. We must emphasize here that the dancers in clubs from Richmond, Virginia to Baltimore, Maryland love The Southern Winds Band for many reasons, not the least of which is their perfect tempo making them the easiest band to dance to. "Sam" has also played on The Southern Winds Band's latest CD as well as on several demo recordings for local songwriters.
Back To The Top

© 2002-2014 Copyright The Southern Winds Band
All Rights Reserved