This is where you will find pictures of the Band, our Fans, and any other pictures that will fit us.

If you have any pictures with us, a group out partying with us, or you wearing our gear out at a concert, send us a picture along with the first names of the people in it and where it is you are at and we will put them up here.

Send all pictures to DJ MiniMe at djminime@mail.com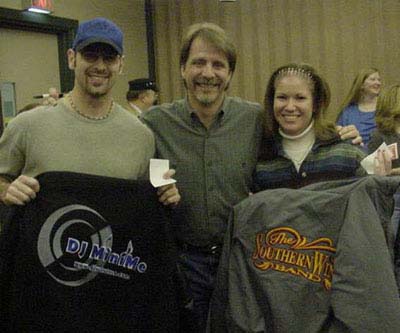 What better way than have a Country Comedian, Jeff Foxworthy, take a picture with Teresa Campbell from WMZQ holding our Jacket and Tom Leewe holding DJ MiniMe's Jacket.

Click on the thumbnail to see the full size picture.

© 2002-2014 Copyright The Southern Winds Band
All Rights Reserved